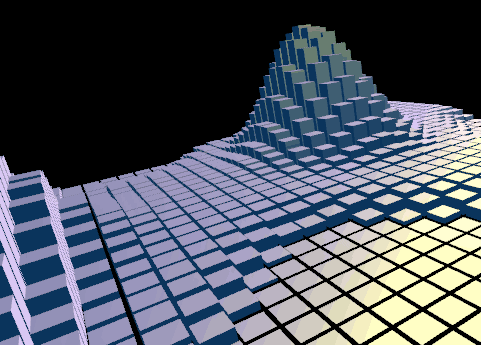 Automatic frame rate adaptation: As long as frame rate is good (greater than 60 fps) more geometry is added and grid gets bigger.


Shader-based deformation.


Could be greatly optimized if creating a single mesh instead of several transform nodes.
On my laptop (T60p) hardware acceleration doesn't work on chrome (strangely) but it does in IE and Firefox.