ZoomThumb
is a
Flickr Uploadr
extension that
modifies the default size of photos thumbnails
and allows
quick preview
.
ZoomThumb
adds a
preference dialog
box into Flickr Uploadr allowing the user to change the default size of thumbnails.
In addition, double-clicking on any thumbnail will display the image in a full-window. Simply click again in order to return to the classical thumbnail view.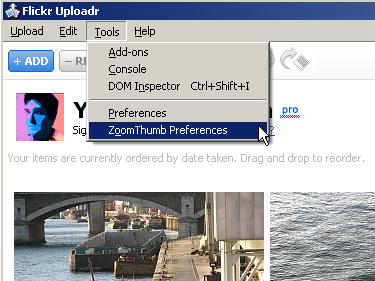 In "Tools" menu new preferences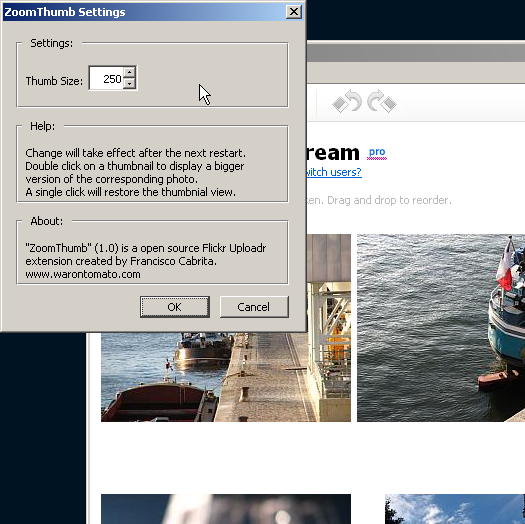 ZoomThumb
preferences dialog box
Open Flickr Uploadr
Tools > Add-ons
Drag'n Drop ZoomThumb.xpi into the add-ons window
Close and restart Flickr Uploadr
Wrong thumbnails spacing on the upload screen.
Full-window display is pretty slow... should we use canvas image resizing ?
Refresh thumbnails without restarting Flickr Uploadr when changing default size.